Michelle Polk RN, BSN, MS Ed, HHP, Board Certified Holistic Health Practitioner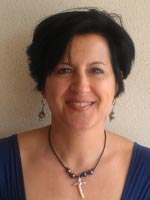 Michelle began her traditional nursing career in the hospital taking care of cardiac medical/surgical/critical-care patients. Her husband was a college football coach so they were on the move ALOT. Each new fooball job landed Michelle a new nursing job. Because of this, she had the opportunity to work in many types of health care settings. With some moves she worked in clinics, hospitals and rehab centers, and with others, she taught in universities, vo-tech schools, and hospital clinical nursing departments.
Administratively, Michelle was able to make an impact as the Director of Quality and Risk Management where she worked with every department in the hospital (nursing/physicians/clerical/housekeeping/engineiring/human resources, etc.) improving their systems and preventing risk situations. All of these great experiences gave her an opportunity to evaluate where the health care system thrived and where it failed.
Michelle's true passion happened to be where the health care system failed: preventative health. So, she began her mission to create an environment where preventative health was a common practice. That idea eventually helped form the wellness clinic she now owns and operates, Long Term Solutions, LLC. The mission of Long Term Solutions, LLC, is "to improve the health of the community by direct patient visits, community-wide education, and collaboration with other health care professionals in the area of preventative health and nutrition".
| | |
| --- | --- |
| Michelle & Nick have been married for 27 years | Michaela & Madelaina with Blue Belle & Oreo. |
Meet our Consultants
Kendra Clark (photo to come) Certified Clinical Medical Assistant brings a wealth of experience both administratively and clinically. Kendra is currently functioning as our Administrative Consultant.
Kathy Everett (photo to come) Co-owner and developer of Radiant Essentials (with her daughter Kelly) is a Holistic Nutritionist with a passion for helping others learn to eat well for disease prevention and disease management. She is active in the Healing Strong Cancer Community and consults for Long Term Solution, LLC to meet our clients nutritional needs. She teaches many food classes, including my favorite ancient food preparation.
Laura Madison (photo to come), Certified Health Coach and Young Living Essential Oils Consultant brings her experience and passion in the Natural Health Care Industry to Long Term Solutions, LLC. She is passionate about teaching people how to eat well, think well and move well. She offers classes on general health issues, ancient food preparation, essential oils, and making healthy natural lotions and creams.